Click on the headers to see the details below. Please note that fees are different depending on which photographer you pick.
Free / unsolicited shooting
The artists can download & use the photos – as provided on this website – on social media, provided credit is given with link to this website / the Hong Kong-Rocks Facebook page (for Gaz as well © @gazjonesphoto).
Videos remain on the YouTube channel, feel free to share the link as you like. You are not allowed to rip/pirate or distribute the video files.
No usage of photos for commercial products or physical media such as album art, magazines, newspapers, event websites, posters etc without prior permission.
If third parties use the photos after obtaining permission (magazines, radio stations etc), they need to credit "hongkong-rocks.com" (for Gaz as well © @gazjonesphoto)
If you want to support what we are doing, here are some ways to help me:
Shared use commissioned shooting
Oliver shoots in colour. With Gaz you can choose if you want to have Black & White or colour.
The Photographer will shoot 3-4 songs per hour on handheld video with sound. 
The Photographer will shoot photos
The Photographer will upload the photos to this website and the videos to the Hong Kong-Rocks YouTube channel and social media (Facebook/Instagram)
You can get the photos in 1280x800px resolution without logo, to use as you like
You will get the videos in Full HD resolution, to use as you like. If you pay before the shoot, the video will be without logo. If you pay after the video has been shot, it will be with logo. A video without logo after it has been shot might incur extra costs.
Please give at least 5 days notice to check availability with the photographer.
Private or Non-music shooting
Please inquire for the specific costs based on your requirements with the photographer you chose.
Individual Photos
No logo, full resolution, digital download: 200 HKD
Touched up, full resolution, digital download: 400 HKD
Printed, on various materials (paper, canvas, metal etc): Price on request, depending on medium
Individual Videos
As-is (as on Youtube/Website, with Logo & band title), full HD, digital download: 300 HKD
As on YouTube but without Logo & band title, full HD, Digital download: 600 HKD.
Raw video, as off the camera, unstabilized, (1GB+ files!): 300 HKD. Please provided sufficient storage media in case the size is too big for digital download.
Photo Books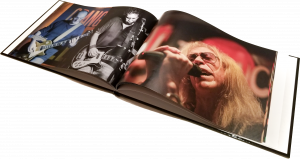 The Photographer will create photo books of your gig/event, audience etc
The charge is per photo displayed in the book
Shooting costs are extra, see above prices
Printing costs are extra, according to your paper/format/etc preferences
General terms & Conditions:
If we agree to come to a gig, paid or free shooting, you do not have any rights for damage compensation in case we cannot make it or if the media material turns out to be unusable for any reason.